That helps you to expand your boundaries and boost your busines
1. All necessary features from the very beginning.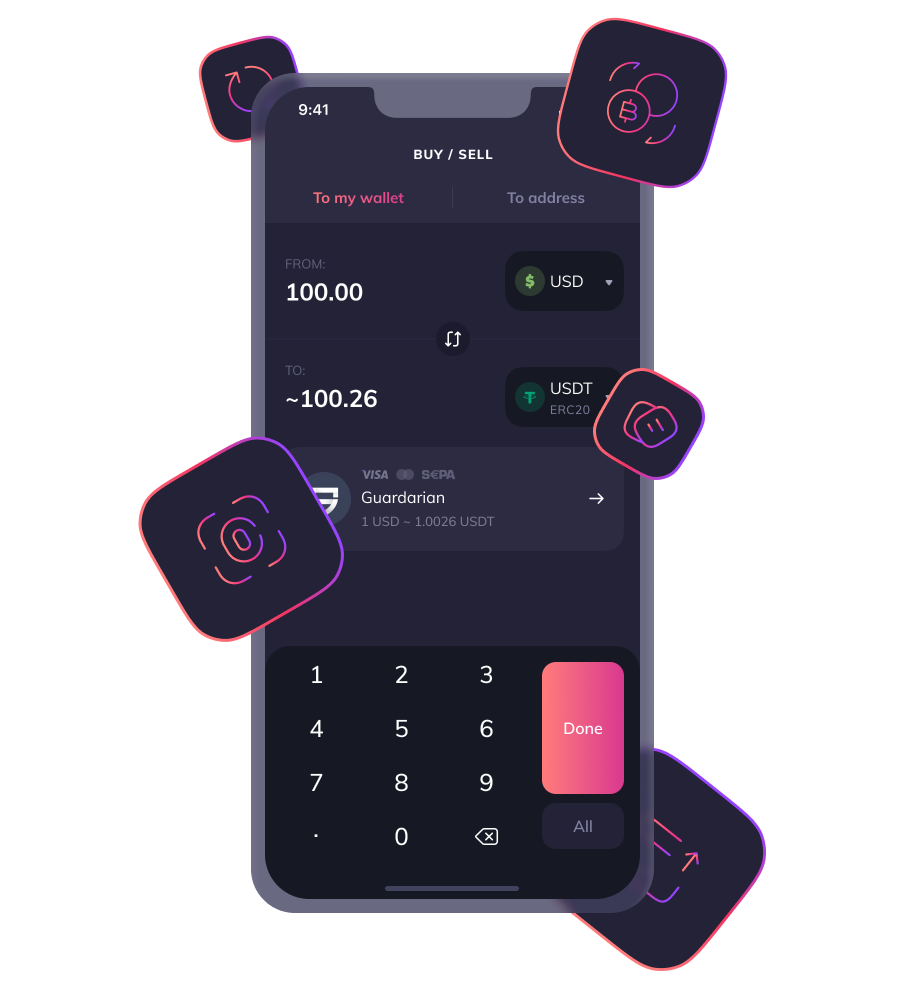 Receive and send
Mnemonic phrase for security and privacy
Face/Touch ID
Transaction History
Creating and restoring wallets
2. Built-in crypto exchange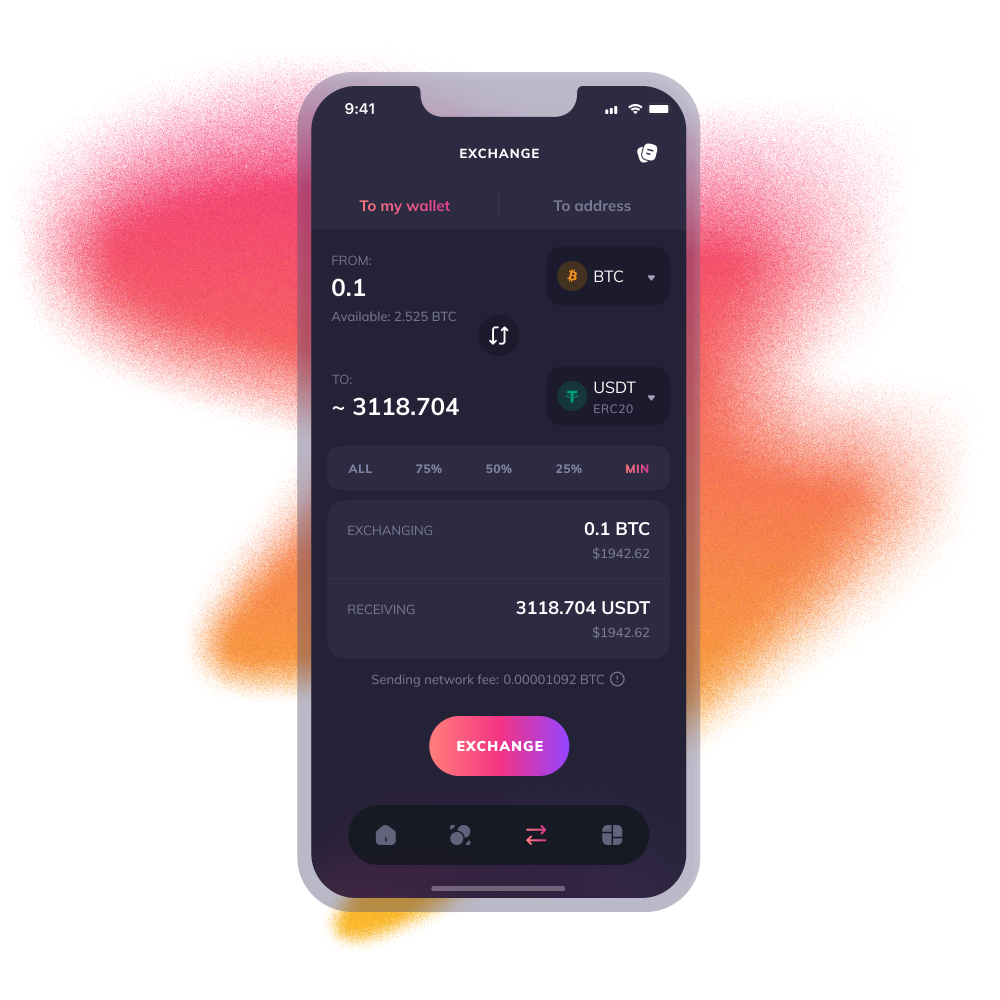 Take advantage of best exchange providers and start earning from each successful exchange.
Onez White Label Wallet solution offers more than 50 000 pairs with the best rates.
3. Buy and sell crytpo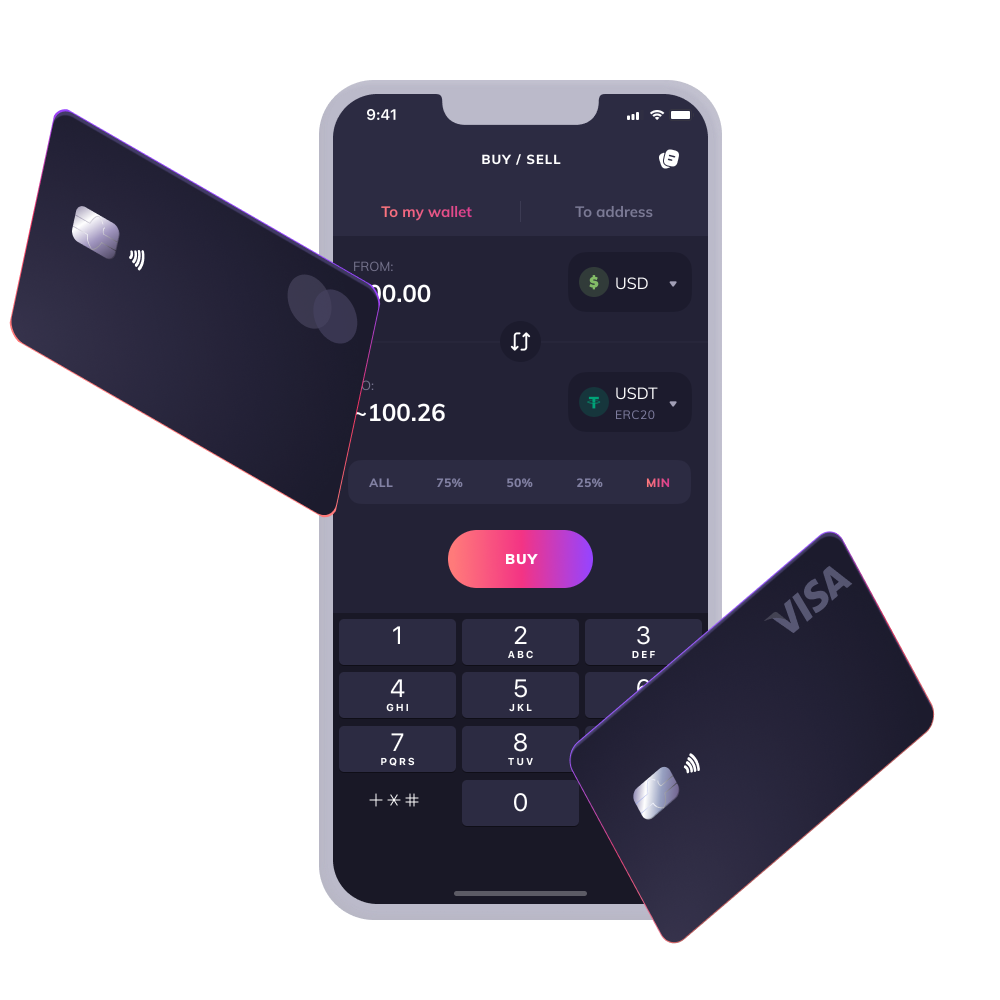 Boost your business process with the opportunity to buy and sell crypto via Visa and MasterCard or using SEPA.

The service works worldwide, earn money anytime when end user crypto.
4. 60+ Cryptocurrency assets and 500+ tokens
5. Stacking crypto
Onez White Label Wallet makes it easy to learn and use Staking of crypto. No "tech-speak" or confusing steps.
Let the user understand how to use this function fast.