The Guide to Cryptocurrency Exchange Platforms
A white label cryptocurrency exchange platform is a software solution that allows companies to create their own cryptocurrency exchange. It is usually provided as a service to companies which do not have the resources or know-how to build their own cryptocurrency exchange and which would like to run it in a short term.
The white label cryptocurrency exchange platform provider will supply the customer with an easy-to-use interface, fast trading engine and all the necessary tools which are required for running a successful online crypto trading service.
The point of cryptocurrency exchanges is that they allow you to trade cryptocurrencies, buy or sell. They do this by converting fiat currency (real currency backed by a government) into the digital currency of the user's choice and vice versa. Some players only take real money, some only accept digital currency. Both charge fees of one sort or another which is key to their profitability.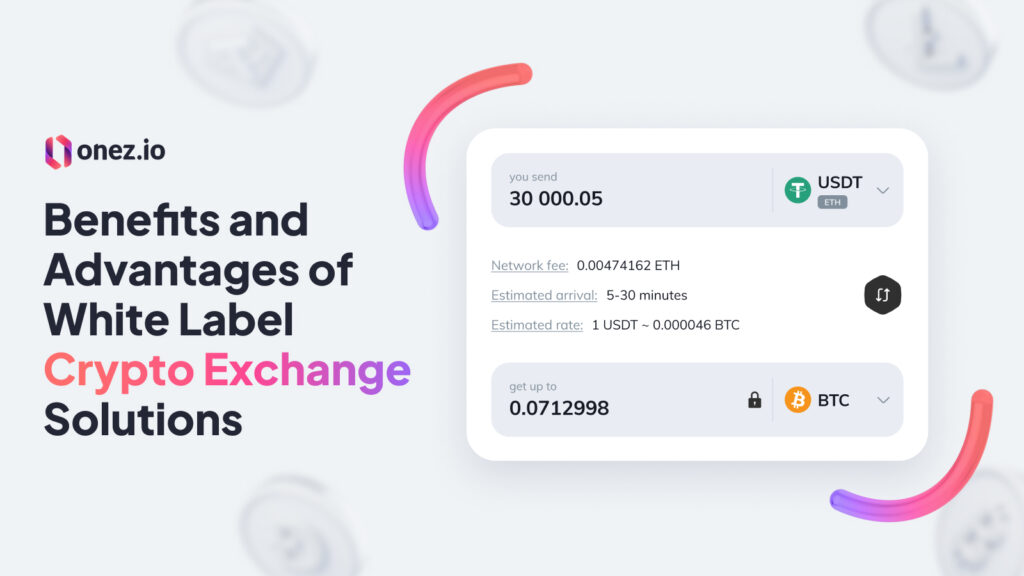 It goes without saying that such exchange sites do not just provide payment facilities but also pay attention to security and compliance. And that's what the regular user can't ignore.
In this article, I will explain some of the things that you should consider when launching your own cryptocurrency exchange platform today.
This article will teach you how to launch a successful cryptocurrency exchange platform from scratch – even if you have no experience in running an online business before.
What is a Crypto Exchange and What are the Benefits of Using one?
Crypto exchanges are platforms that allow trading of different cryptocurrencies and digital assets. They are often used to exchange one cryptocurrency for another.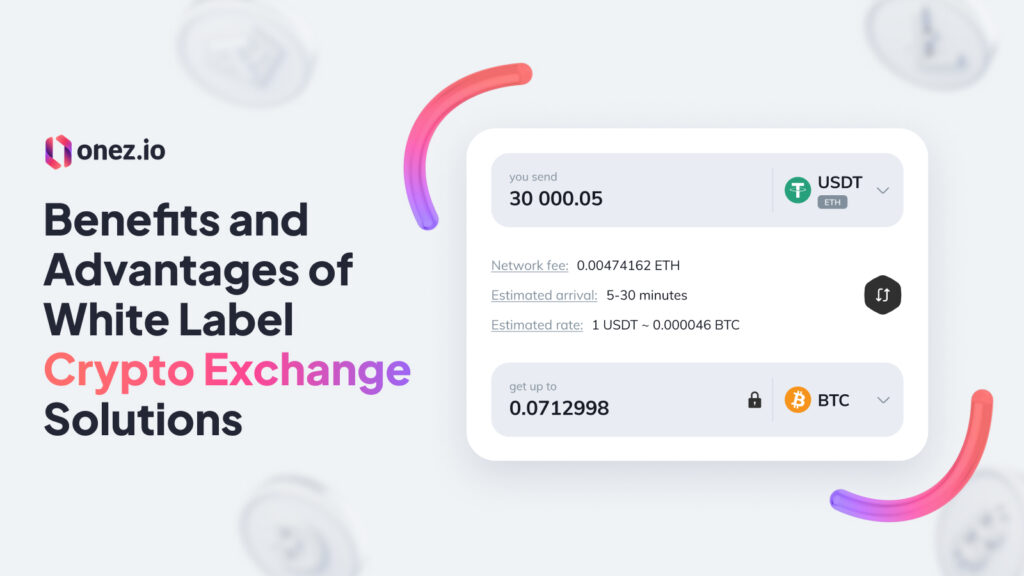 White label crypto exchanges offer a solution for businesses that want to start a cryptocurrency exchange without having to develop the platform from the very beginning. These platforms offer many benefits such as:
Reduced costs;
Fast-entery to market and business expansion;
Customization;
Branding;
Scalability;
Full support and maintaince.
Onez offers a White Label Crypto Exchange package that provides users with a simple interface for exchanging trading cryptocurrencies. Our crypto exchange platform is built with a feature-rich technology packed with everything you need to get your exchange business rolling.
How to Choose the Best Cryptocurrency Exchange for Your Needs?
A cryptocurrency exchange is a platform that allows buying and selling of cryptocurrencies, and of course allows exchanging one cryptocurrency to another . There are many different types of cryptocurrency exchanges that offer various features.
The most popular type is a crypto to crypto exchange, which does not require any kind of registration or verification process and offers instantaneous transactions. The other type is an online trading platform that requires registration and verification before trading can take place. This type tends to have more features than crypto-to-crypto exchanges, such as margin trading or lending services and may also offer advice or educational content.
Benefits of Onez White Label Crypto Exchange:
Onez offers a white label crypto exchange that can be customized to suit any company's needs.
The exchange enables customers to trade cryptocurrencies with other cryptocurrencies and fiat currencies, for instance USD, EUR, GBP and JPY.
Onez provides a one-stop-shop for all major crypto exchanges such as Bitcoin and Ethereum.
Big variety of features, which can be integrated in the future iterations.
Frequently Asked Questions
How to Choose the Best Domain Name for Your Cryptocurrency Exchange Website
Choosing the right domain name for your cryptocurrency trading website is not an easy task.
The domain name should be short so that it can be easily remembered and shared on social media. It should also be memorable so that it can help you stand out from other crypto trading websites. Moreover, the domain name should be easy to pronounce in order to avoid confusion.
What are the Best Ways to Market Your Cryptocurrency Exchange Website?
The first step to marketing your crypto exchange website is to create a website with an eye-catching design and an easy-to-navigate layout. Your site should have all the necessary information that your potential users will require, such as the location of the company, its contact details, and other related information.
The next step is to create an online presence on social media platforms like Facebook and Twitter. You can also use Google Adwords or Facebook Ads to market your cryptocurrency exchange website. There are several ways to promote a crypto exchange website:
Utilize a marketing agency or consultant.
Share your website on relevant social media platforms such as Facebook, Twitter, and Reddit.
Use Google Adwords or Facebook Ads to market your website. .
Send out email marketing campaigns to your list.
How can I get started?
Looking for a partner to execute your project? Onez has a huge expertise in development as well as in marketing. Get in touch, and we will contact you as soon as possible.